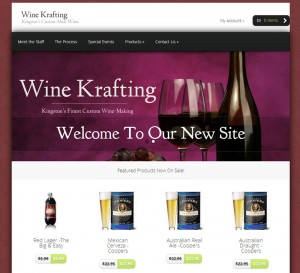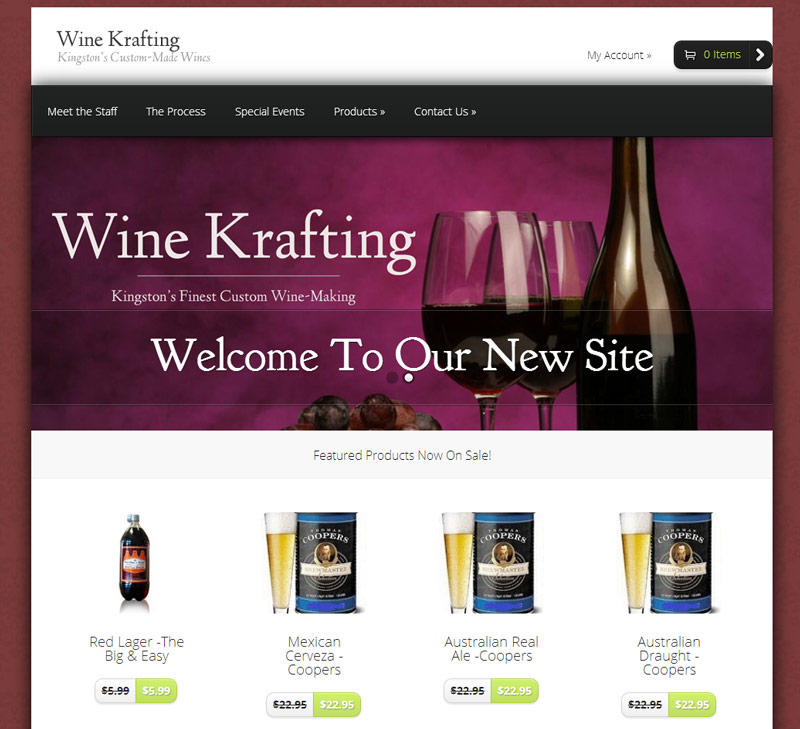 Having already worked with WordPress, it didn't take much convincing to get Sharon, Grant and Tammy on board for a new WordPress site.  The challenge was getting all of their products added so that customers could purchase online.
In the wine business, there are linked sales and forced sales meaning that if you purchase wine to brew on premise, you generally want to buy lables, corks and bottle shrinks – but not necessarily.  Theses items are added to the cart when you purchase but can be removed at the customer's option.  However, there is an on-premise brewing fee which must be charged – so that can't be removed.
Adding the various products was streamlined using a number of methods so we were able to batch import spreadsheets and spreadsheets of items and get them linked together properly.  We also integrated with their existing payment processor so that all transaction for the store and the website now go through a single payment gateway.
Interested in making some great tasting beer and wine?  Connect with Wine Krafting in Kingston, Ontario.  Intersted in connecting with a top knotch web designer in Kingston Ontario? call obird