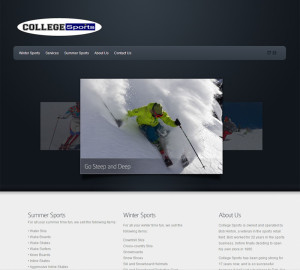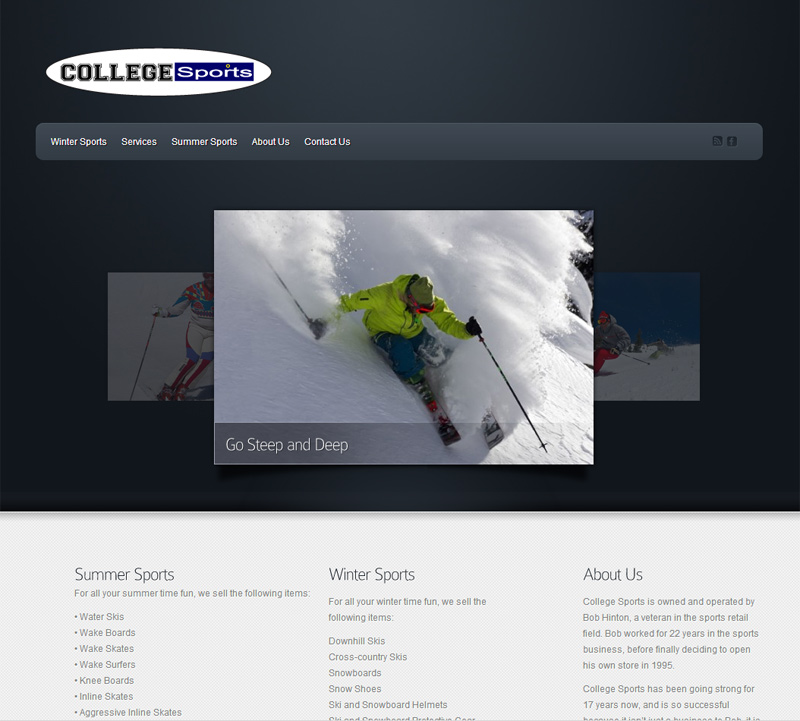 Bob has been dealing skis, snowboards, inline skates, life jackets, t-shirts and everything in between.  When he's not outfitting customers, he's out playing himself – either boating on West Lake or shredding the slopes.
He wanted a slick looking website that would showcase his brands and let people know what his store had to offer.  He didn't want to spend a lot of time every day making changes so the site needed to operate like a brochure.
I developed the site to be clean, easy to navigate and energetic.  For each season, we grab some new images to keep the homepage fresh.
Stop in and see Bob today: www.collegesportsbelleville.com – Oh yeah and be sure to tell him you loved the site!