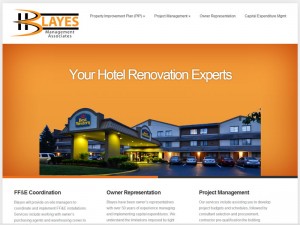 Doug and Pat have been working in the Hotel and Hospitality industry for years.  This year, they decided to venture out on their own and start Blayes Management Associates.
The goal of the site was to develop a crisp, clean and uncluttered site that would clearly communicate the wide range of services that their new venture offers.
The project also included new business card and letterhead design.
We're all pretty happy with how this one came together.
Check it out for yourself: http://blayesma.com/