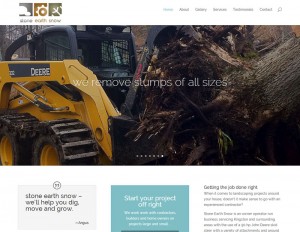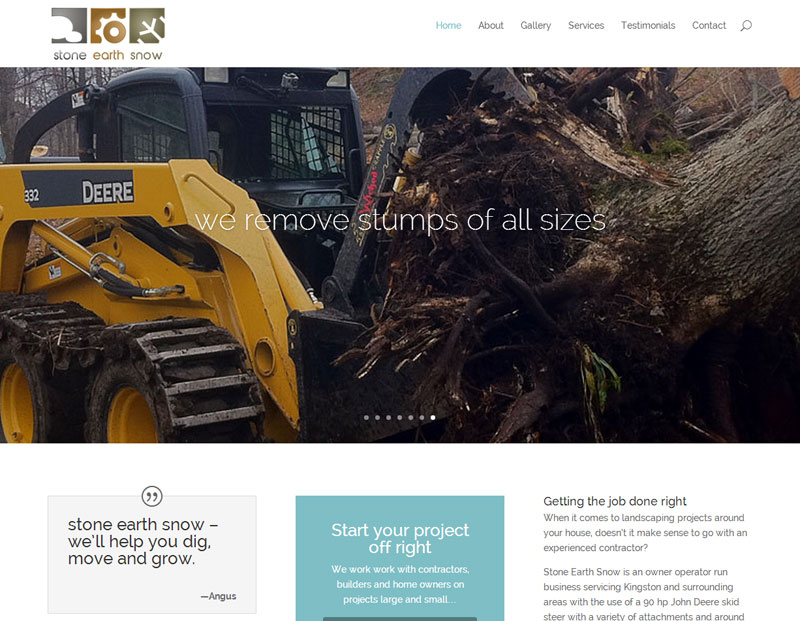 Angus had worked for over two decades in the Structural Landscape/ Stonemasonry industry in Australia, designing and constructing everything from peoples landscapes to solid sandstone houses.
Having moved to Canada permanently in 2009, Angus awaited his permanent resident status and once receiving it he then began working with stone again.
With many years machinery experience, He then bought a John Deere skid steer and a few attachments late 2013.
He came to us wanting a clean crisp and easy to navigate site that show cased his present and past work including some Australian jobs.
The result is a fully-responsive page with high quality images and a great user experience.
If you need some foundation or property improvement work done around your place, give Angus a shout – if you're looking for a slick new site, contact me!